Caregiver's 4-R Retreats
Restorative retreats delivering a 4-R model in progressing caregiver health and wholeness - Restore, Refresh, Renew, Replenish
EEE Alzheimer's Summit
A bridge-building accredited educational, inspirational summit elevating education, erasing the Alzheimer's stigma, empowering communities.<br /> This is a one and a half day summit: 1/2 day is devoted to bringing together the potency of faith and caregiving, and one full day is devoted to cutting edge education, strategies, and tools to clinicians, care professionals, faith communities.
Community Outreach, Education and Support
Helping Communities Face the Fears of Dementia Curriculum<br /> A community outreach training and support curriculum designed to strengthen and empower on the A-Z's of navigating Alzheimer's and Dementia related diseases. Additionally the program strengthens the wholeness and health of caregivers, and includes optional faith-based course curriculum add-ons.
Find Clarity and Understanding in Your Caregiver Journey Through Our Free:
Faith and Caregiving Guide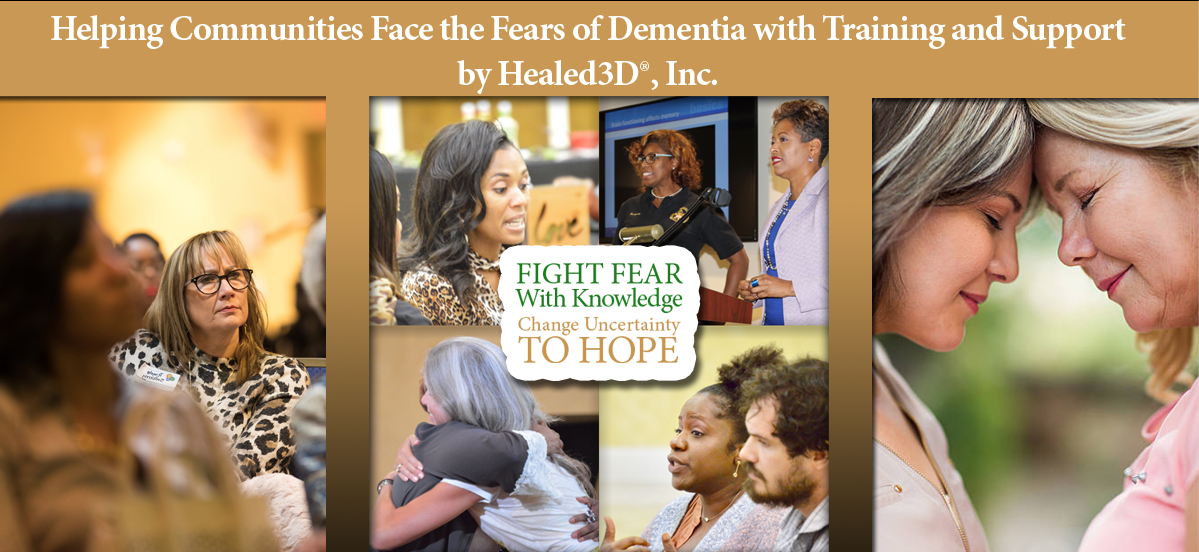 Be the first to learn about upcoming events and training.